Excellence in fire and safety award
Chrissie joslin
IFSEC Global met with William Makant, CEO and Co-Founder of Plumis, to discuss the company's recent Active / Passive Fire Project of the Year award won by the company at the Security & Fire Excellence Awards for its alternative sprinkler for protection active against fire, Automist Smartscan Hydra.
After being named "highly commended" in the same category at last year's awards, the Plumis team was delighted to accept the award for active / passive fire project of the year at the awards of excellence. in security and fire this year.
Speaking on the victory, William commented: "It was great to be crowned winners alongside our installer MCFP, for the work we had done to increase protection for vulnerable residents living in protected housing.
"We have won several awards in recognition of our innovation as a business, but this one is especially special because it validates the use of this innovation and how it can make a real difference in people's lives. "
The Automist Smartscan system is an alternative to the sprinkler for active fire protection which is connected to multisensor detectors and is triggered electronically, which helps to improve detection and activation times.
The wall mounted spray heads feature infrared sensors that, when triggered, scan the room to identify and locate a fire, before targeting it with a dense mist of water mist to suppress or extinguish the fire.
Speaking about the challenges encountered during the project installation process, William comments, "For this particular project, the biggest challenge was that the Automist installation work had to be done during the COVID-19 pandemic, while the residents were still living in their homes.
"We designed Automist so that it is easy to retrofit and can connect to the existing domestic water supply, which allows us to avoid communal works, the need for a large tank or an upgrade. level of water supply.
"Each installation took only a day each, with our installer taking special care to minimize disturbance, dust and noise, as well as taking extra precautions to mitigate the spread of the coronavirus."
Plumis received a Smart Grant from Innovate UK in 2020 to improve the functionality of the Automist Smartscan Hydra.
William concludes by stating that the company "is currently working in partnership with five social housing providers as part of a DINLabs discovery program to see how our system can not only increase fire protection, but also be used to help more people to live independently in safety, in sheltered accommodation for longer.
Check out the full list of winners of this year's Security & Fire Excellence Awards, which took place in November!
Do you know the legal requirements for sprinkler systems? Do you know when and where to use them? Download this technical guide from Barbour, covering types, design, maintenance and – most importantly – sprinkler system legislation.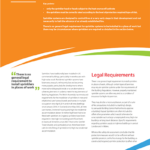 Related topics